Double Spring Change in Surrey
Double Spring Change in Surrey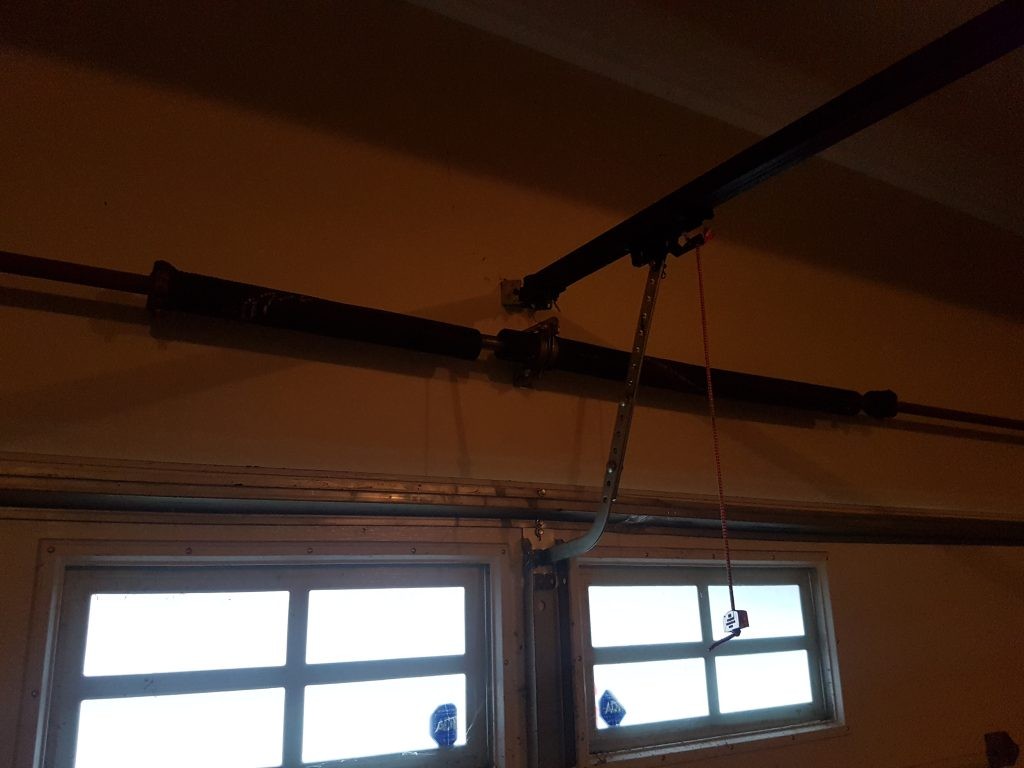 In the pictures above and below, you can see the double spring on this homeowner's garage that needs to be changed.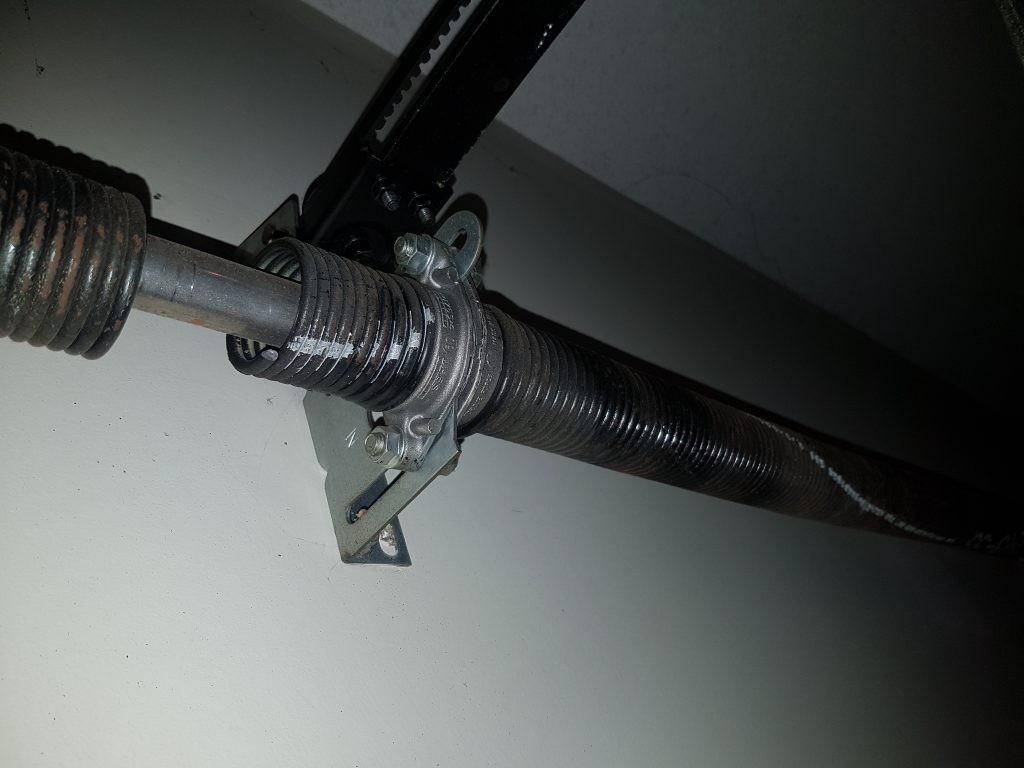 The end bearing plate on this homeowners garage has pushed into the wall. In the picture below you can see that our technician has adjusted it by removing it and replacing it with a new plate to prevent further damage.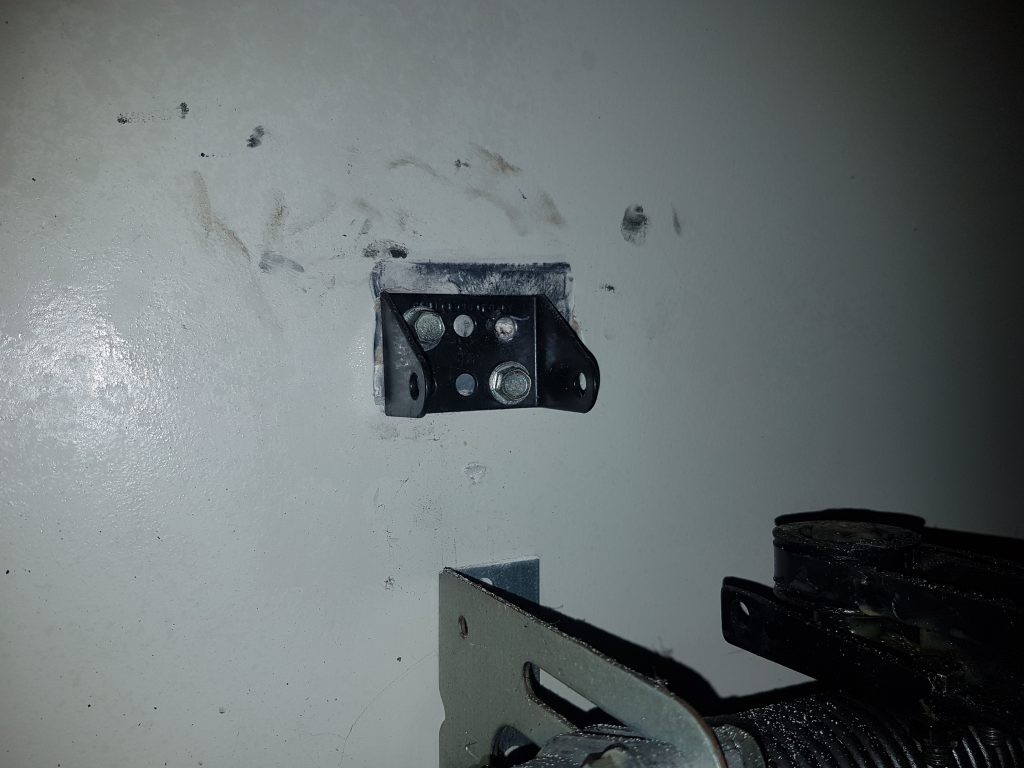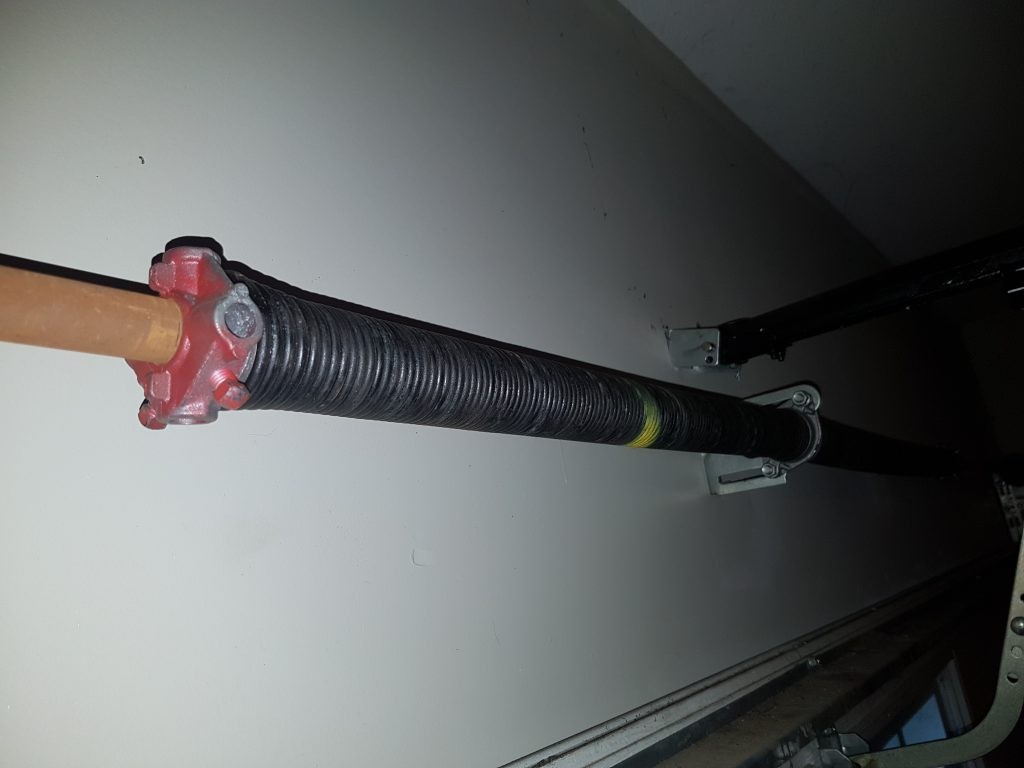 Our technician has replaced the double spring to allow this  homeowner's garage door to open and close as it should. If your spring does not look like this call us today @ 604-940-8918 to book your appointment!