Modern Classic
Modern architecture calls for a modern Contemporary Garage Door. And if you're in the mood for something different, you've got some exciting choices to make especially when it comes to choosing from aluminum garage doors.
Now you can have the stylish appeal of a sleek and architecturally refined aluminum garage door garage door, the Modern Classic™. The Modern Classic is a true stile and rail garage door, made with an all-aluminum construction. Panel widths and heights can be configured to meet your requirements. Choose from glass or aluminum panels, painted or anodized finish, regardless of your choices the Modern Classic's beauty will last a lifetime and is virtually maintenance free.
To see some of the variety we offer in aluminum garage doors, see the 21 new wood grain finishes available on Aluminum Infinity or Full View Doors.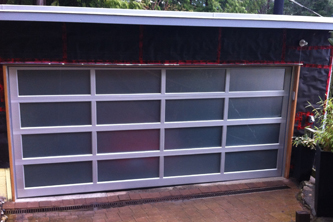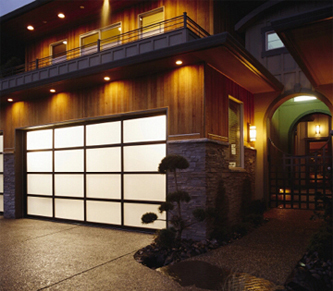 Infinity Classic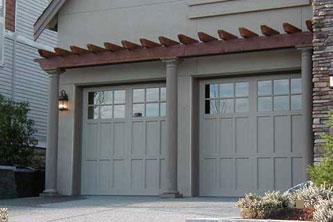 There was a time when real horse-drawn carriages rested behind hand-crafted wood doors that swung out when it was time to travel. Today, the romance and elegance of Carriage-House Style doors have drawn the owners of fine homes to seek ways to capture that elegant appearance – while enjoying the convenience and protection of contemporary garage doors .
Northwest Door has combined the elegance of a wooden carriage house style door with the latest manufacturing technology to create the new all-aluminum Infinity Classic™. Infinity Classic's weather resistant durability is unsurpassed and with proper maintenance, will virtually last the life of your home. An unlimited number of designs are available to match the Architecture of your home. For the discriminating homeowners who want to make the statement "Everlasting Elegance", about their home.